Background

FXTM or ForexTime was inaugurated in 2011 with a view to solving the inherent investment challenges in the Forex markets by providing advanced trading terms, education, information and access to modern trading tools. FXTM is positioned as one of the leading trading partners in the Forex Market. As a major industry player, FXTM has strengthened itself by rendering products and services that are within the niche of the industry and by synergizing with industry experts around the world.
FXTM is focused on timely investments by enlightening its partners on the changes in the financial market and the importance of utilizing best investment opportunities. The keyword in FXTM is 'time', and their services are centered on meeting the needs of the investors in ever-changing financial times. Through quality performance, client's satisfaction and security FXTM has become a global giant in the financial markets.
The brand FXTM is regulated and authorized in diverse districts. FXTM with website www.forextime.com/eu is being supervised and by the Securities and Exchange Commission of Cyprus with a CIF license no. 185/12. In South Africa, FXTM is licensed and regulated by the South African Financial Services Board (FSB) with FSB no. 46614. FXTM has an operational branch in the UK and is registered in the UK's Financial Conduct Authority with No. 600475.
However, FXTM does not provide services in the USA, Belize, Japan, British Columbia, Quebec and other regions. This review will provide information on Forex Time and will serve as a necessary guide to any potential investor.
Features of FXTM Accounts
Many online Forex brokers have different types of account in their platform by which they satisfy their clients. FXTM is committed to satisfying her teeming customers through its benefitting policies and programs.
FXTM Demo Account
The demo account of FXTM is a tool developed to acquaint potential investors with the workings of FXTM's platform before investing money. All transactions involving this account are not real. Thus profits made cannot be withdrawn, and no losses are recorded.
The demo account is highly esteemed and recommended for every new user of the site. It is extremely easy using FXTM demo account; you first must complete the form that appears on the platform. It is important that you provide authentic information while inputting data because your success at this stage determines your progress to the account interface. The password must be kept safe as it protects your account against thefts and unauthorized access. The demo account lets you discover the trading experience, and it also supports MT5, as well as, MT4 platforms that can be used in Mac, Apple, and Windows computers.
Traders who are familiar with the website will then be willing to open other accounts that involve trading with real money.
Standard Account of FXTM
FXTM Standard account can be accessed after an initial deposit of $100 in the website. Although margin call with this account stands at 40%, traders can obtain an average of 1:500 until 1:25. The standard account features outstanding assets such as currency pairs, up to 14 CFDs spot, 5 sports metals, and a maximum order of thirty.
Cent Account of FXTM
For those with fear of losing their investments, the Cent Account of FXTM is worth a try because it is available for a deposit of $5 minimum. Also, for investors trading with cents, note that your balance will only be display in the denomination of cents to enable you to adjust the trades into lower amounts. With a maximum order of 300, the spread begins with 1.5, as well as, a margin call of 60%, FXTM cent account is worth the try.
Shares Account of FXTM

The FXTM Shares Account is specifically made for traders who chose stocks against other assets. It is available for $100 deposit at a minimum level, as well as, a marginal unit of 40% and a maximum of 100 orders.
For the Advanced Traders, FXTM offers PAMM accounts which enable clients to share how they operate with other traders. It must be noted that strategy sharing attracts a commission of 20% and is subject to the management's consent.
The simple steps to take to become a PAMM trader are as follows;
Register with FXTM
Take the suitability test to ascertain your investment profile
Wait for approval
Deposit funds
Your money is invested
ECN Zero of FXTM
This account has its unique feature and benefit. You start with a minimum deposit of $100, and traders can become managers helping users that intend to sign on. Also, you stand the chance of enjoying a 0.5 spread and a margin call of 80%. FXTM ECN Zero offers unlimited order numbers and various assets.
FXTM ECN
The FXTM ECN requires a minimum deposit of $500 making it one of the accounts on the high end. It attracts a fee of $2 per slot; but you stand to benefit unlimited orders, different assets and a 0.145 spread.
MT5 ECN Account of FXTM
MT5 ECN is exclusive to users on the MT5 platform. It attracts a commission per slot of $2 and spread starts from 0.234.
Pro Account of FXTM
This account is quite pricey as it requires a trade to lodge $25,000. Traders will enjoy 80% margin call and a spread of 1:200 until it gets to 1:25.
Trading Software
FXTM is poised to satisfy her customers by rolling out user-friendly trading software that works on multiple devices.
Webtrader: this ranks among reputable FXTM platform. Webtrader is online and does not require downloads. It is easy to use. To trade on this platform, you need to visit the website and log in.
MT5 and MT4 of FXTM: considered as the most popular FXTM trading platform; they are different from the Webtrader in the sense that it must first be downloaded and then properly installed in computers. Users must ensure to download versions that are compatible with their computer's operating systems.
Mobile Apps: this is mobile apps developed by FXTM engineers and usually installed on tablets or smartphones. You can either get the app from the store or carry out a scan of the available QR code and then the installation begins.
FXTM Assets

In FXTM, assets are highly treasured. They are in the form of FX pairs, precious metal, and stocks. Other available incentives for investors include ETFs, commodity features, and other indices at CFDs trading.
FXTM Bonuses and Promotions
To satisfy the customers and increase their dependency, FXTM offers bonuses liberally. In some cases, bonuses up to 20% which is about $150 are offered to customers at the time of signing up. In addition to this, clients coming from other brokers to FXTM receive a payment of $4 for every successful trade made. From time to time, new promotions and prize-winning contests are introduced for the users; even demo account holders are permitted to partake.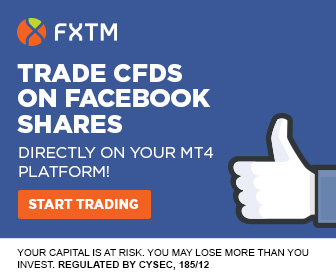 FXTM Education
To FXTM knowledge is power. The wealth of knowledge of the customers determines the level of success in their investments. By this, FXTM provides tutorials and webinars to its business partners. The contents are for both newbies in Forex trading and advanced traders.
Tutorials cover topics like the basics of Forex, risk management, and technical analysis. Live webinars are presented by experienced professionals in the Forex market, and these videos can be played on mobile devices simply by scanning the QR code.
Throughout the year, FXTM lends their support to seminars organized by industry experts to create awareness on Forex in various regions in the world. During such seminars, traders have the opportunity of meeting themselves and interact with other Forex giants.
Deposit and Withdrawals
Each trader on FXTM can use various platforms in making deposits. These deposit platforms include MasterCard, Visa, China Union, Skrill, Web Money, Payza, and bank transfer among other platforms. It is worthy to note that FXTM does not charge fees during deposits although the money services providers could charge.
For withdrawals, FXTM utilizes virtual credit cards that enable faster withdrawals at no cost. Use of other payment methods attracts a commission of $3; although the deal can still be perfected in a day. Wire withdrawals via bank attract a much as $50.
FXTM Support
FXTM has very robust customer support, and it enables a 24/7 live chat with its agents. There is live chat platform on the website, WhatsApp, Telegram and Viber. The use of mobile apps makes it easy and convenient for the customers to communicate with FXTM team anytime and anywhere.
The website can be read in English, Malaysian, Arabic, French, Chinese, Polish and Indonesian.
Advantages
FXTM is a platform tailored to providing FOREX solutions to the global populace. The basic benefits of this broker are highlighted below:
Perfect trading account for every user
Up-to-date technology for every device
A wide variety of trading instruments with over 60 currency pairs and over 180 share CFDs
PAMM accounts for experienced brokers and affiliate partners
Quality educational materials for adequate Forex knowledge.
User-friendly website
Demo Account
Reliable Customer Support
Disadvantages
FXTM has the reputation of being the broker to rely upon; although users have highlighted the following challenges:
Difficulty stopping trade when profits are low
The possibility of platform freezing during economic announcements.
Conclusion
FXTM is an established global trademark in the Forex Markets with the commitment to providing advanced trading solutions and superior education to the customers.
The Services offered by FXTM is aimed at building trust between the customer and the company, and to ensure that they are satisfied. The FXTM website is rich in content and easy to navigate.